The Singapore Lipidomics Incubator (SLING) is glad to invite you to the 9th International Singapore Lipid Symposium (iSLS9) from 1st to 5th March 2021, with the main thematic focus being translation of lipidomic technologies.
Register at https://sling.sg/news-events/isls/ or contact us at event@sling.sg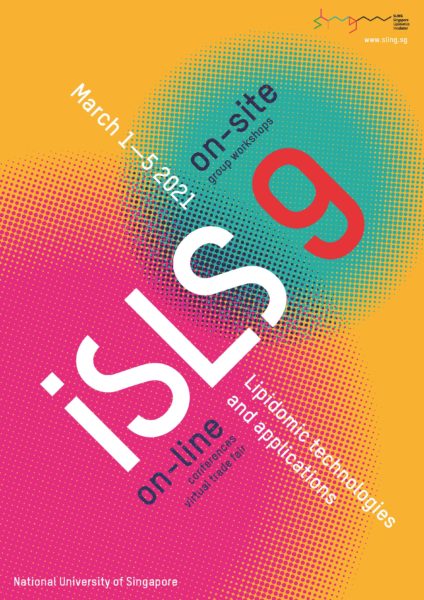 We are introducing new formats using a state-of-the-art virtual exhibition platform. The symposium will feature both onsite and online elements, sessions scheduled to suit all global time zones, and offer new opportunities for companies, societies and publishers to advertise and engage a growing number of participants from around the world.
Markus Wenk